The Frederick Stronghold at the defense of the Euganean waterways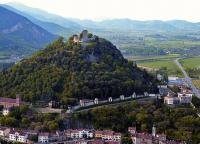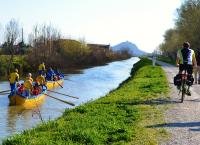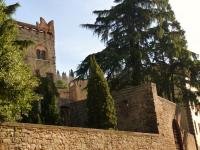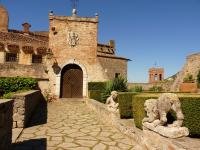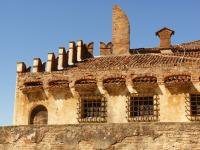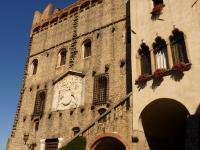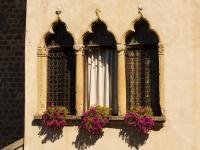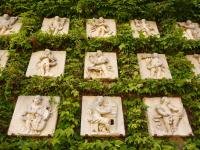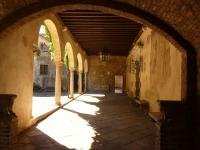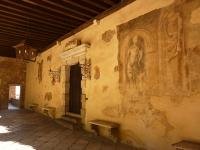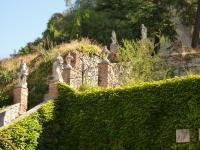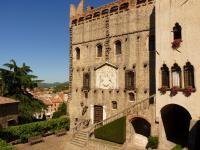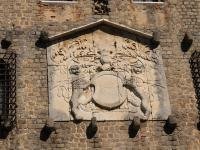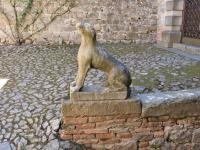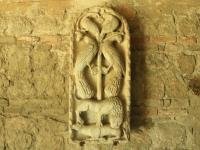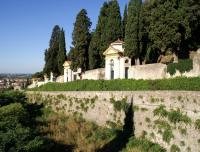 ❝The very scenographic fortress of Monselice which strategically dominates the Castle of the same name, comprises a system of towers and defenses built from the medieval onward to control the navigable waterways. It offers a privileged view over what once were busy, working canals, authentic arteries of flourishing commerce to and from the walled cities. ❞
The Castle is located in a strategic position above the town of Monselice, and served to preside over the Bisato Canal (1139), historical communication route. It is composed of a series of buildings from different periods, found at the foot of spectacular Stronghold. The oldest nucleus is the Casa Romanica, an eleventh century structure which houses, on the upper floor, the Carraresi and Castelletto Boardrooms built one after the other and composed of a tower and two large rooms on different levels. Inside, there are highly valuable furnishings and collections.
The adjacent, and architecturally impressive tower, Torre Ezzeliniana, is a thirteenth century building which features a rich Armory set up by Count Vittorio Cini (Venetian by "adoption" and owner of the castle between the 1930s and the 1970s) and the uniquely shaped Carraresi fireplace on the second floor.
In the fifteenth century, the noble Marcello family from Venice took the place of the lords of Padua. In subsequent centuries, this family built another mansion within the preceding structures, amplified the internal court and created a library, today the seat of the Lombard Antiquarium and of the Carlo Scarpa Museum of Rarities.
The castle rooms are a real chest of priceless, period, artistic treasures. The culmination of the visit is the climb to the top of the Frederick Stronghold, also constructed by the Ezzelini family, the local representatives of Frederick II. From the panoramic terrace, there is a very special view of the surrounding land: the green crests of the Euganean Hills and the plain cut through by the ancient waterways which delimit the hills to the south and east and which for centuries nurtured flourishing river commerce along the Riviera.
map
How to Get There
By train: the Castle can quickly be reached from Monselice station, on the Padova-Bologna railway line.
By car: Motorway A13 (Bologna-Padova) exit at "Monselice" then proceed towards the town centre. Free car park in Via XVII Aprile near the town wall.
information
Opening time for visitors:
Castello di Monselice
Where to eat:we suggest the "Ristorante La Torre" , near the site, which specializes in truffle dishes, and the "Bibenda Bistrot" which serves a modern interpretation of classical local dishes.
Where to stay: we recommend the "Affittacamere Cà Marcello", located in an elegant building near the old city centre or, alternatively, the "Blue Dream Hotel" close to Monselice motorway exit.  
In the environs