The Ager Romanus and ancient land organization between the Brenta and Muson Vecchio rivers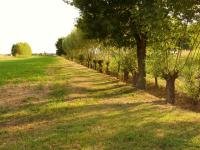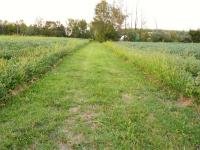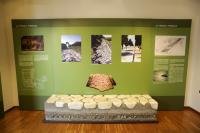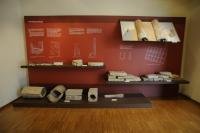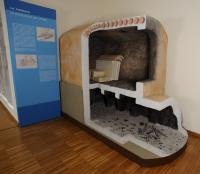 ❝Territorial signs of agrarian organization from Roman times are still present today in a well defined area northeast of Padua, where an evocative Centuriation "cultural landscape" is preserved. The museum display area continually refers back to the exploration of the surrounding territory in order to better understand and appreciate this important historical heritage. ❞
The Museum of Roman Centuriation illustrates the unique characteristics of the geographical area that stretches to the northeast of Padua, an area still recognizable by the impressive subdivision of agrarian land carried out in Roman times, known as Centuriation. The Museum, in Borgoricco, constantly makes reference to this special and historically rich territory. The museum displays the techniques and implements used to carry out Centuriation, types of settlements, and the agricultural and commercial activities which characterized the rural world during the Roman period. The highly regularised dividing up of the land with pivot points, Decumans, parallel and perpendicular lines placed at 710 metres (20 Roman actus) apart, served to create agricultural land for the colonies and war veterans in compensation for services rendered to the Roman army. Simultaneously, Centuriation was an efficient means of land reclamation and allowed for the land to be governed from an hydraulic point of view. Indeed, the Centuriation axes corresponded to principal roads and, often to collection canals which were indispensable for excess water drainage of surrounding fields. Another important territorial feature is the sinuous course of the Muson Vecchio river, which breaks up the rigid symmetry of Centuriation, delimiting Paduan Centuriation to the west, and, to the east, on the opposite bank, Altino Centuriation. This highly articulate agrarian and territorial organization is an authentic "cultural landscape" of the Roman rural world and one of the best preserved in Europe. Centuriation, therefore, is a "constructed landscape".
The museum comprises four rooms which seek to heighten awareness of land and socio-cultural aspects of Roman gridding, also through multimedia installations. In the Green room, the geographical particularity of Centuriation and its execution are covered, with the support of very informative panels and the display of specific instruments such as the surveyor's cross. The Red and Orange rooms deal with agricultural, livestock and domestic themes. The Blue room focuses on economic activity, with the impressive reconstruction of an antique Roman furnace.
map
How to Get There
By train: the Museum is located about 7 km. from Camposampiero station (Padova-Cittadella-Castelfranco Veneto railway line), with good cycle-rail interchange facilities.
By car: Motorway A4 (Torino-Trieste) exit at "Padova Est", follow the northern bypass and then proceed towards Villanova di Camposampiero (SP88 road); finally continue towards Borgoricco along the SP11 and SP34 roads. Free car parks near the site.
information
Opening times for visitors:
Museo della Centuriazione Romana
Where to eat: we suggest the characteristic Osteria Al Gallo Nero, the historic "Ristorante Al Tamiso (Via Desman 359, Borgoricco; tel. 049 5798160), which has a rich collection of ancient agricultural artefacts, and the "Ristorante Storie D'Amore".
Where to stay: we recommend the Locanda Al Gallo Nero, located in a beautiful old rural house, and the Martini Appartamento e Bed&Breakfast, both in Borgoricco. Alternatively, the Hotel Al Pino Verde in Camposampiero, which provides a bicycle rental service and offers the opportunity to take excursions in the local surroundings, along the cycle routes and waterways.
Boat tours:
Associazione Paesaggi di Risorgiva (tel. 049 5792801; paesaggidirisorgiva@gmail.com)
Bicycle rental:   
Cicli Primula
Bike Rental Km 99 (Via dei Marcello 13, Piombino Dese; tel. 346 8333987)
Roberto Coletto (Via Roma 79, Massanzago; tel. 049 5797403)
In the environs